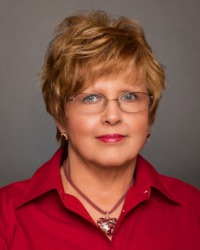 I'm excited to introduce a new blog series: Agent Spotlight Every couple of weeks, we'll feature one of our talented agents so you can get to know our team a bit better!
Today, we'll meet Doris Miller! Doris began her real estate career in 1995 after owning a small business in Jeffersonville for 28 years. She joined Compass Realtors in early 2016 and we're thrilled to have her energy and experience on board!
Doris loves her job. "My favorite part is going to a closing and everyone is excited and happy," she says. "This business is mainly customer service. Treat your customers well and listen to what they have to say." Doris lives by the motto "If it's important to you, it's important to me." Her ideal home? "A sprawling ranch, modern with LOTS of character!"
Doris and her husband have three children, six grandchildren, and two great-grandchildren. They enjoy traveling with friends and family. They live in Jeffersonville where they are members of Sacred Heart church.
View Doris's listings and contact her here.
...