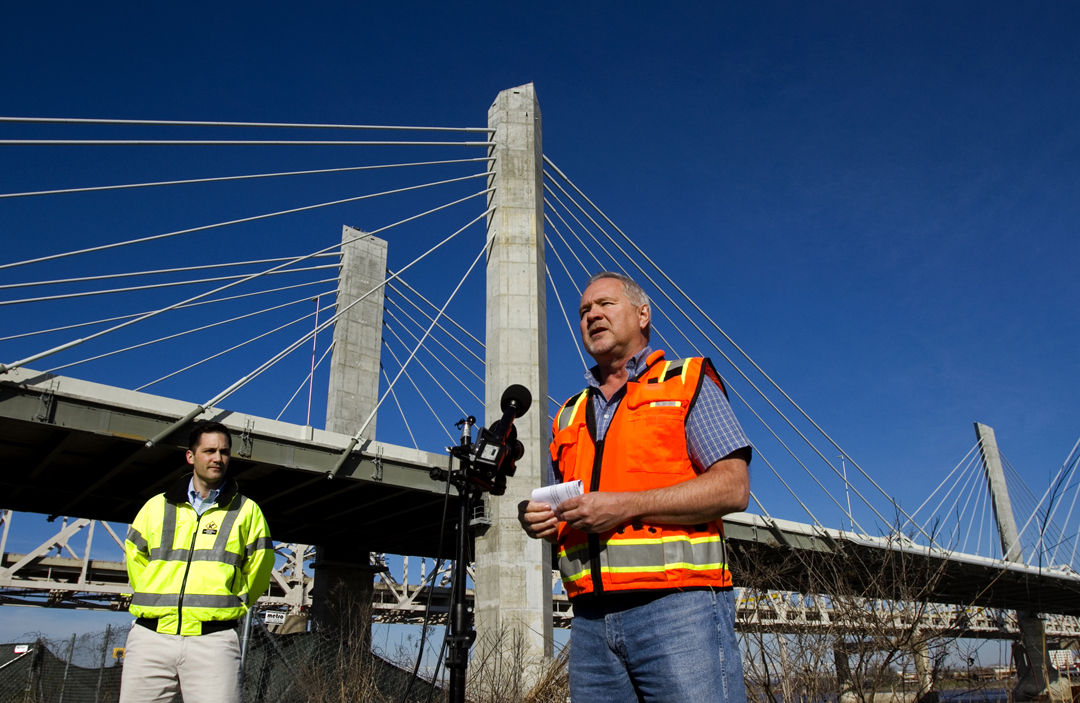 Though it was only completed just a few months ago, the newly-constructed Abraham Lincoln Bridge already feels like it's part of our little Kentuckiana family. With repairs on the Kennedy Bridge nearing completion and the East End Bridge construction set to wrap up later this year, we all know the long-dreaded bridge tolls are coming. But forget everything you think you know about bridge tolls; the Ohio River Bridges Project is bringing bridge tolls into the 21st century in an effort to make it as painless as possible.
The ORBP tolls will be administered through RiverLink, a new tolling system established specifically for the new Ohio River bridges. Tolls are scheduled to go into effect in late 2016 with the completion of the East End Crossing. If you're a frequent over-the-river commuter, life will stay pretty much the same; as of this moment, it doesn't appear there will be long lines or heavy congestion when the tolls go into effect, owing to the new technologies used by RiverLink. Here's what you need to know:
1. You will have three payment options. The easiest and most affordable option is to obtain a RiverLink transponder to place in your car. Your household's first transponder is free, but additional transponders are available for $15. You will prepay into a RiverLink account, and each time you cross the bridge, the appropriate amount will be electronically deducted from your account using sensors that read your transponder information as you cross. With this option, each crossing will cost $2 for typical passenger vehicles.
You may also choose to forego the transponder,...